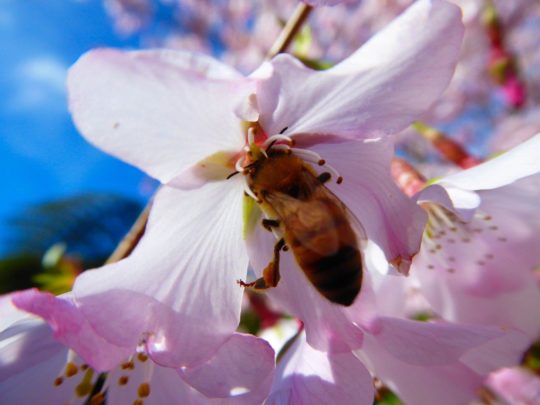 Bee Aware Month at Hive World
The following is my personal "Bee Aware Month Moment":
Pruning back the undergrowth, deadwood from the hydrangeas.
Under the cherry tree in full bloom.
Sun warm on my back but grass still too boggy to mow.
No noisy lawnmowers but there's a busy sound all the same….
The cherry tree – humming with activity.
A celebration of bees.
——————————————-
Here are some articles you may enjoy reading in addition to celebrate Bee Aware Month.
https://tuigarden.co.nz/ideas-and-inspiration/bee-aware-and-bee-friendly/
https://www.annabel-langbein.com/annabel/blog/bee-friendly/
In the same vein, check out these further bee-friendly links from our website.  https://www.hiveworld.co.nz/bee-friendly/
Related posts