Packaging and Presentation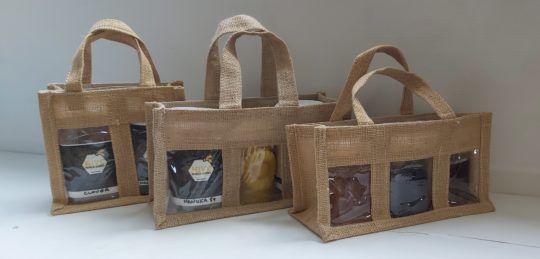 Packaging and Presentation:
Now your harvest has been bottled safely, you will be considering how to present it to the best advantage.
Hive World has some eco-friendly packaging and presentation ideas to enhance your product.  Honey is a premium natural product and as such, deserves the best.  Whether you are simply wanting to give a gift pack to a deserving friend or workmate, or make your product stand out in the local shop, we have some great solutions for you.
Jute bags hold 3 x 250g or 2 x 500g jars. Paper carry bags with a rustic bee design are also available.    As well as these products we also stock ribbon trim with a bee motif to promote the theme.
Showing 1–9 of 10 results